Where?
The Lyon Convention Centre it is just 10 minutes from the historic centre of Lyon, a UNESCO World Heritage Site. Lyon is the second largest city in France and is an important business centre. It is also known for its gastronomy enhanced by more than 1,000 restaurants, including several dozen which hold Michelin stars. Innorobo takes place in the beautiful city of Lyon, France from Wednesday 01 trough Friday July 03, 2015, at the Cité Internationale – Centre des Congrès. 50, Quai Charles de Gaulle 69006 LYON – FRANCE Latitude: 45.7851676 – Longitude: 4.8528885
When?
Opening Hours
Wednesday July 1: 9 AM – 6 PM, business only
Thursday July 2: 9 AM – 6 PM, business only
Friday July 3: 9 AM – 5 PM, business and general public
How to get to Lyon and Innorobo?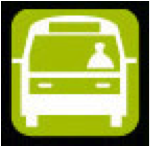 •    3 buses (C1, C4, C5) link directly to the Metro, TGV station and city center
•    12 minutes from city center and Railway station Lyon Part Dieu
•    Tram express between Railway station and Airport Lyon St Exupéry Map main route
This map shows the more important lines to travel in Lyon during the conference : – Metro MA, MB, MC, MD – Tramway (in purple) T1 and T2 – 4 bus lines:
•  C1 : From SNCF railway station to the conference center
•  C3 From « Old Lyon » to City center (Presqu'île) and left side of Lyon. (In grey on the map)
•  C5 From the Conference center to « Place Bellecour » (Presqu'île) (In Green on the map)
•  C4 From the Conference center to the « Place Jean Macé » (In orange on the map).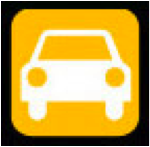 •    1h30 from Geneva
•    3h from Torino
•    4h from Paris
•    4h30 from Milan GPS Latitude: 45.7851676 Longitude: 4.8528885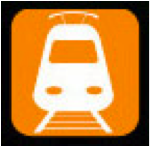 •   10 mn from Railway station Lyon Part-Dieu
•    15 mn from Railway Station Lyon Perrache
•    TGV : 2h from Paris, 1h30 from Marseille, 4h from Brussel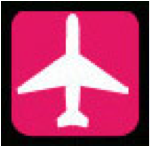 •    27 french cities linked with regular daily flights
•    43 international regular flights
•    19 charters
•    One Hub low-cost Easy Jet

Attractive discounts on a wide range of fares on all Air France and KLM flights worldwide
Event ID Code to keep for the booking: 24400AF